Mini football games
You want to feel like a professional football player and to feel how it is to play on the perfect lawn of the European mini football federation standard, don't You? We offer you to rent the open fields of mini football play. Here we have established professional coating, thanks to which the ball behaves more predictably, and the most important thing is that the risk of injuries during the game is reduced.
Playing on such a pitch is comfortable for both masters and fans of mini football.
You can play football with friends, carry out training for children and adults, organize children's parties, tournaments and corporate events. At the same time we offer you affordable prices and a flexible approach that allows to take into account all your wishes.

Tennis
You want to get a boost of vigor for the whole day, don't You ? After all, the day, begun with an active training on the court, gives a huge charge of vivacity and good mood for a long time. Or maybe it's just time to get in shape? Welcome to «Lions Arena» tennis courts. Tennis is not only a sport — it is a lifestyle. It is tennis that allows you to achieve best goals in the shortest possible time.
«Lions Arena» tennis courts – it is an opportunity to play tennis at a comfortable level. Coating (ITF class 3), perfect lighting, personalized courts preparation for perfect glide and proper bounce of the ball create excellent conditions for playing at any weather.
It is possible to train on your own by renting a court for the required amount of time or with the coaches with whom we are cooperating.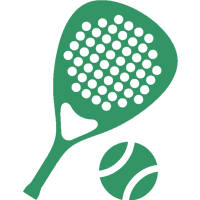 Padel
The whole world is playing padel. Do you know what it is? Become the discoverer of this sport with us. Especially for those who are looking for something new, we have built a great court for this world popular. Padel is a lot like tennis, but simpler and more democratic. It can be practiced not only by athletes, but also by people who do not have special physical training.
The court is smaller than for tennis, the padel racquet is lighter and the rules are simpler. Therefore, doing this sport is a great pleasure. Padel is an excellent replacement for fitness clubs, as it allows you to maintain physical activity, and it is also an exciting rest for a family or company.
«Lions Arena» has a specialized padel court and all the necessary equipment. We invite beginners to master this sport, as well as experienced players and amateurs.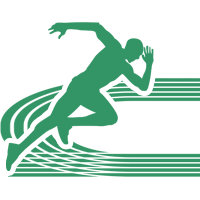 Athletics track
Running is health, and proper running should be without injuries. For everyone who loves aerobic exercise and can not imagine themselves without jogging, we have built a real athletics track.
«Lions Arena» offers professional athletes and people with an active lifestyle to carry out their training on a professional athletics track, which is made with all requirements and standards.

Rent of Equipment
You do not play sports, because you have not saved enough on professional equipment? And when you buy, there is no guarantee that money will be spent for good reason?
We offer you the perfect solution — renting sports equipment from world famous brands. Choose what you need and start training!
Soccer balls, pads and equipment items, racquets, tennis balls, and much more. We make everything that your sports activities bring maximum pleasure to you and take place in comfortable conditions.