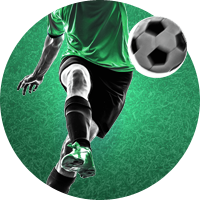 «Lions Arena» — for those who wants to be sporty! Sport is a life full of bright emotions and joy, and also a great opportunity to get in shape quickly.
«Lions Arena» offers to conduct training on professionally equipped fields, courts and a running track both to professional athletes and people with active lifestyles.
«Lions Arena» is a family sports club where everyone can start playing sports and give their children access to sport.
We can organize an exciting rest for your family or company.
One of the innovations is Padel, which is an excellent replacement for fitness clubs, as it allows you to maintain physical activity.
You can play football and tennis with friends, carry out football training for children and adults, have children's parties and organize tournaments and corporate events on the fields of the «Lions Arena».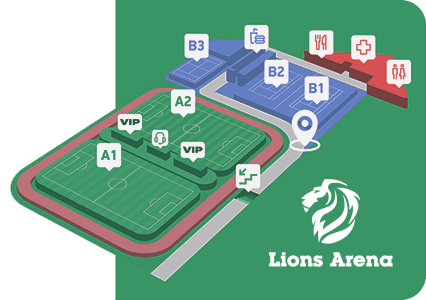 «Lions Arena» – Be in training! Play! Win a victory!
«Lions Arena» is a project aimed at developing sport in the republic, as well as popularizing such sports as mini football, tennis, padel, and athletics. The modern infrastructure of «Lions Arena» allows you to carry out sports competitions of the international level, to provide professional training to athletes, as well as to hold cultural events.
«Lions Arena» unites interests both of professional and beginning sportsmen, as well as the fans of a healthy lifestyle among adults and children.
We understand that not everyone will be able to become a professional athlete, but in return everyone has the opportunity to splash out energy, to get a boost of vigor, to have the potential for growth and the chance to prove themselves. Amateurs will be able to choose a coach for themselves or to carry out their training on their own, being guided by a professional training base. In addition trainers' instructions will bring you to a qualitative new level.
Sport is not only useful, but it can also be very interesting.
And you should only try a little, be in training, and then, perhaps, the pinnacle of sports highest achievements will be conquered by you.
We make sports more interesting!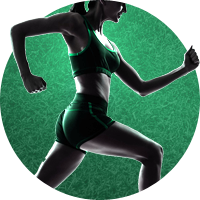 Develop both your body and spirit, become stronger inside and outside!